The arrival of a 53E to the parking lot in Reno. LtGen (Ret) Fred McCorkle and Col (Ret) Slick Katz, PAS President were responsible for getting six helos to the hotel and an Osprey at the airport. The 6 choppers were: CH53E, CH46, Huey (2 blade), Cobra (2 blade), UH1Y (4 blade) and AH1Z (4 blade).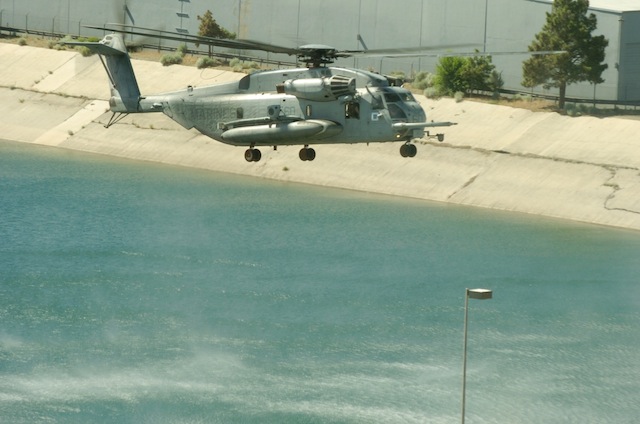 Helo arrivals at Grand Sierra
Click the link above to see the YouTube video.
- photo courtesy of Don Motz
[Back to previous page][Home]