---
Remembrances about these Marines:

"Doc" Bridges was married, twenty-five years old and from Mitchell, South Dakota.
---

Bill Deetz was married, twenty-six years old and from Northfield, Minnesota.
---

Ken Ehnis was married, twenty-five years old and from Romulus, Michigan.
---

Ben Johnson was married, nineteen years old and from San Antonio, Texas.
---

Lucien Tessier was twenty-four years old and from Manchester, New Hampshire.
Union Leader article on Lucien Tessier
Lucien Tessier was the son of Juliette Chandonnet Tessier and was killed in Vietnam, he is to be inducted in the Boston College Hall of Fame.
After reading the Union Leader article linked below, please scroll down to the Comments section to read an excellent analysis of the crash posted by former Captain Peter Starn.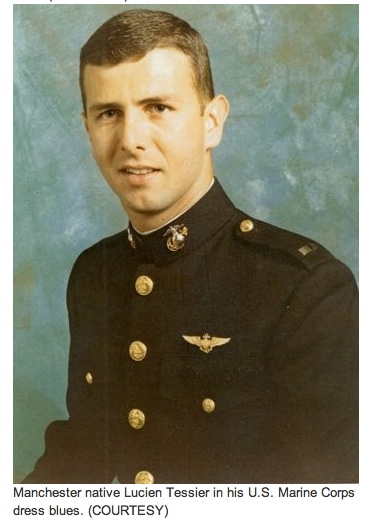 Tessier Induction
---

Fran Torre was married, twenty-one years old and from Mangilao, Guam.
---

Bart Uplinger was married, twenty-five years old and from Camarillo, California.
Remembrance: Bart Uplinger had been one of my transition flight students [UH-1E] at Camp Pendleton (VMO-5). He was a fine gentleman and a fine pilot. He was assigned to VMO-6 upon arrival in-country. It is my understanding that he possibly had another role on this mission, either simply as a passenger using the flight for transportation or with INTELL. Submitted by Alan H. Barbour, pilot, VMO-2, former flight instructor.
We welcome relevant remarks and/or photos of our squadron-mates who were killed in the above action. We also welcome your comments on the above incident. Please contact HMH-463's
web developer
with your name; relationship to our squadron-mate(s) or the action above; and your contact information.
[ return to previous page ]